Radio Survey Training
---
Survey equipment & method
This is a half days course which covers the key elements necessary to carry-out radio surveys for EMS Manufactured Wireless fire alarm equipment.
Course requirements: Delegates should be fully qualified competent installers who are familiar with Fire system, installation, commissioning and maintenance.
Course Benefits: In-depth knowledge of the EMS survey equipment and testing methods.
All course delegates will be provided with comprehensive documentation, serving as a valuable point of reference after completion of the course.
Location:- Technology House
Herne Bay
Sea Street
Kent CT6 8JZ
Other locations available on request
---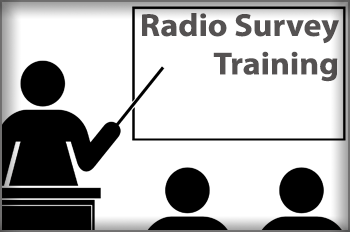 ---
Cost £295+VAT per delegate Book Traininng.
Please contact Customer Services on 01227 369570 for available dates.
Alternatively send us an email at [email protected]
Terms & conditions
Receipt of an agreed online booking will be considered a confirmed order. Course instructions and an agenda will be provided prior to the training date, once payment has been received. All cancellations must be made in writing and received by EMS at least 7 days prior to the agreed training date. Cancellations will be charged a £25 admin fee. Cancellations made within the 7 days leading up to the training will also be charged 100% of the course rate, unless a new date is agreed. EMS reserves the right to cancel or change dates dependent on prevailing circumstances.