CPD – Continuing personal or professional development
---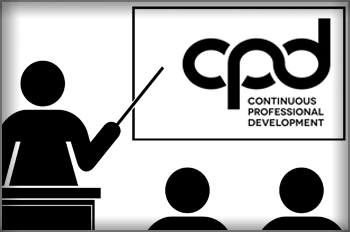 EMS continue our CPD Programme
Our addition is the newly launched EN54 -23 "Visual Alarm Devices & Application" seminar. This outlines the requirements of the standard in easy to understand language with examples on how to use Visual Alarm Devices or "VADS" in real world situations.
In addition we have two further accredited CPD seminars; the first is "Wireless Fire Systems & EN54-25″.
This is designed to assist in the understanding of EN54-25, the European standard appertaining to wireless fire systems. The 45 minute (plus questions) module also gives guidance on the application of wireless as well as dispelling some of the myths around using radio based fire systems.
This module will benefit both intermediate and advanced fire professionals but is also suitable as an entry level introduction to EN54-25
This free seminar can be booked by contacting Ray Puttock at [email protected] or call 01227 369570 to talk through your requirements
Our earlier module: "To wire or not wire" looks at wired, wireless or a combination of both (hybrid) and what the benefits are to the user.
The accreditation of our CPD learning programme is provided by CIBSE
All modules are fully certified by CPD and are worth one point or 1 hour of CPD learning.
About the author
Ray Puttock is a fire protection professional with over 25 years experience and knowledge. Having worked for some of the largest and well known companies, Honeywell Gent and ADT, Ray is now with EMS Radio Fire & Security Systems, leaders in the development and manufacture of wireless fire protection.
An active member of several FIA (Fire Industry Association) working groups Ray has in depth experience and knowledge of fire safety and legislation as well as technical understanding of fire detection systems and standards. He is frequently called upon to engineer the best solutions to avoid potential problems and pitfalls, from Risk Assessments and understanding the law to implementing fire management programmes and processes.
Ray regularly writes and comments for industry related journals and has presented many seminars and training programmes to help grow awareness of responsibilities and the implementation of best practice.