Loop Explorer 2 Configuration Software
APPLICATION FORM FOR ADMINISTRATORS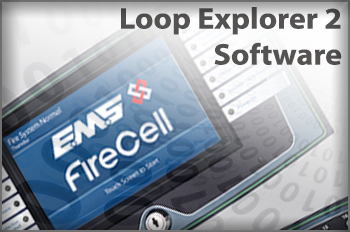 Please note this software is only available to EMS Customers who have previously purchased FireCell Control Panels.
New Loop Explorer 2 (LE2) configuration software has been launched to support the new Taktis®control panel and supersedes the previous Loop Explorer 1 (LE1). Although LE1 is no longer supported, it can still be used to service legacy systems.
The LE2 configuration software supports both Syncro and Taktis® control panels and is sourced via a web based portal via user log in. As an administrator, you will be granted full access to LE2, plus the ability to manage your staff's LE2 access.
TAKTIS® TRAINING MODULES
The Web Portal will also grant access to online Taktis® training modules, for you and your engineers.
It is highly recommended that all online Taktis® training modules are completed before any engineering works are undertaken on the Taktis® control panel.
Please complete and submit the software request form below.